Afbeelding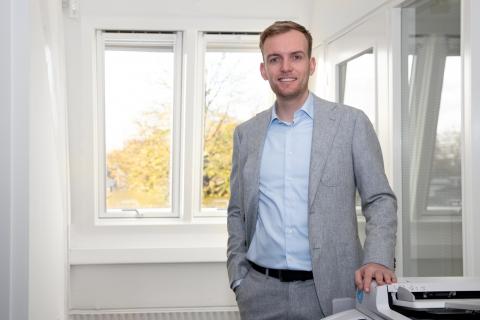 Colleague Richard Hornstra lived in Chicago for six months, to help colleague Sander van Lokven build Districon Solutions North America. He is part of the Districon Solutions team and has been supervisor for three graduate interns. In this In the Spotlight he is happy to tell you everything about his experiences.
Who are you?
Zwolle, Groningen, Chicago, Utrecht. These are, in chronological order, the cities where I have lived in. And they all have left their mark on me. I am Richard Hornstra, and currently (summer 2019) work at Districon for two years. In this spotlight, I would like to tell more about my work in the Solutions team, and how, after a mere two years, half of my hometowns are a result of my still short career.
My experiences
Projects
Ever since my first day at Districon, I have been involved in project work. Exactly one week after successfully defending my thesis, I was in a steerco meeting with one of our clients to discuss a transport tender. And that was only just the beginning. From car dealer to parcel service, from sport giant to e-tailer. Network design, dashboarding, production planning and workload balancing. A grasp from the projects I have been involved in during the past two years. And all of them required a custom solution for a unique business question.
When I was still little, I was never the most creative one at home. My brother was the dreamer, I was the thinker. Despite that, I feel that I can be creative in many aspects of my work. Finding the best solution approach, and thinking outside of the box, are two qualities of which I like to believe I possess them. And these two qualities can strengthen each other on top of that. I can also use this creativity in designing user friendly and functional user interfaces, starting from user stories. I find it an intriguing challenge to stretch the limits of the platforms we are using, and to try not to be limited by them
Students
In between all this project work, I experience a lot of room to help contribute to our solutions team in a broader sense. I have been supervisor for three (OR Master's) graduate interns, and I have given a couple of guest lectures and cases to groups of students. This link with academia is interesting, though it can be confronting to realize that my own knowledge is already outdated sometimes. To add a bit of nuance to the previous statement: academia, and more specifically technical methods to solve complex optimization problems, is developing rapidly. It inspires me to see this new knowledge with the students and to learn from them, both personally as with Districon as a company.
Chicago (and Utrecht)
Johan Roelofsen already mentioned it, but in September 2018 I stood at the start of a great adventure. I was about to go to Chicago for six months, to help colleague Sander van Lokven build Districon Solutions North America. These were a great six months in which I learned a lot, and it was over before I knew it. The culture, the size of the team, and my role in that team were all quite different from what I was used to in Maarssen. I was given more responsibilities within projects, and I was in a more coaching role outside the projects. Two challenges from which I've learned a lot and hope to use these learnings in the near future.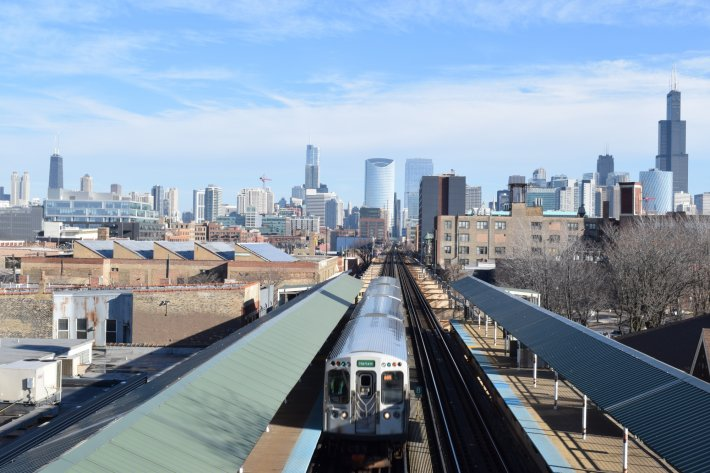 Now that I have been back in the Netherlands for a couple months already, I have recently moved from Zwolle to Utrecht (city 2 out of 4). Districon has been the main reason for this move, and I am very much looking forward to go and contribute to Districon with new energy and less traffic.
Vision for the future
The analytics component is rapidly growing. It is very hard to keep track of all the developments which happen in this area. Is can be difficult to find the right balance between innovating and applying proven methods. I also see that Districon is becoming more and more IT-minded, which also brings new challenges and opportunities. But the one who wants to continue moving forward, has to be willing to try. A Districon which masters this balance, and with that can answer each question with a unique, fitting solution, that's what I will help build. And if in the process, we can make analytics accessible for companies which have not (yet) reached the status of multinational, that would be the cherry on my cake.
Which colleague will be in the spotlight next?
Frits Bisschop is one of the few colleagues to which I literally look up to. Besides being one of our four managing Directors, he is also air cargo expert in heart and soul. Whenever he is not in Maarssen (which is often), chances are he is working somewhere on the other side of the globe. Frits once told me that the world isn't actually that big. I am curious to hear how you combine your work with all that travelling and to hear how you handle cultural differences in our apparently not-so-big planet.