Afbeelding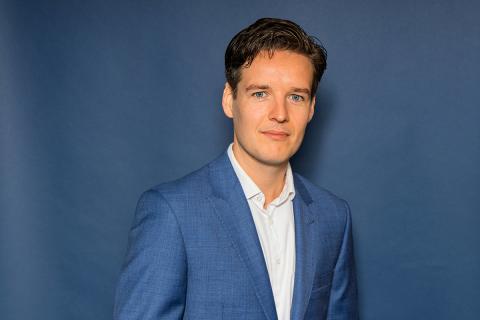 Who am I?
My name is Remco de Zwart, and I am working for Districon for almost 2,5 years now. I have a study background in Supply Chain Management and afterwards I started my career at Bakker Logistics, a 3PL in the food industry.
Within the Districon team I have several roles I would like to tell you about.
Firstly, my role is to be a good colleague within the Districon team. I try to do that by creating a good atmosphere in the office, or at the client, because I really believe the quality of the output of your work increases when you enjoy going to work. Therefore, I regularly organize team activities as pub quizzes, sport events and drinks to challenge each other and have lots of fun off course.
Secondly, also not unimportant, I try to be a valuable consultant of the LCO (Logistics Center and Operations) team. The last 2,5 years I've seen my learning curve increase exponentially because I can learn from so many logistic industries and from working together with very smart colleagues. Industries I have seen are fashion, building materials, pharmaceuticals and military. And the last 8 months I worked for Bol.com to be part of the design team for their new fulfillment center. My focus always lies on helping the customer make the right choices in internal logistics. Or analyzing internal logistics can help the client in making the right decision of purchasing the right plot for a new warehouse.
What can I do for you?
By summarizing my projects for this item, I'm noticing a shift from conventional warehouses towards (partly) automated warehouses. Not that surprisingly given the increasing amount of automation options, the lower threshold, combined with a more and more challenging labor market. Because of these reasons we see much more requests in this nature, and gladly so. Because I really love comparing different kind of logistical methodologies with each other, for example, when is there an operational fit for a shuttle system compared to an Autostore? When should pick-by-voice be considered compared with conventional flowrack picking or using Locus robots? Or when should you choose for depalletizing robots compared to manual depalletizing?
Being able to advice customers in answering these kind of questions means, among other, the following:
Have an analytical (quantitative) base

Comparing multiple scenarios means calculating with a lot of numbers. Increased throughputs and less required squared meters versus a capital expense.

Don't underestimate qualitative elements

Besides numbers, never underestimate qualitative elements as safety, ergonomics or quality which can be just as important as ROI's

Be aware of all MHE innovations

Relationships with potential suppliers, are therefore, important. Remaining objective, every time again, is that even more.

Be critical towards your customer

Because sometimes the best way forward is not to automate, which can conflict towards the customers' expectations.
Outlook towards the future
I'm expecting to do more automation related projects in the future. Helping customers in making the best logistical decision to be ready for the coming decade.
I'm also expecting to become more active in making new colleagues more enthusiastic about warehousing. We are, therefore, going to organize field trips to MHE suppliers to see the newest innovations in practice, so we can consider those solutions within our projects.
Last, I'm expecting to learn a lot from the competences of my new Royal Haskoning DHV colleagues. Since October 1st, we moved to the Amersfoort headquarters and I'm very curious to see how we can strengthen each other. Especially given the automation outlook on the future, I'm sure their emulation and simulation skills will enhance this in projects where multiple systems must align.  
Which colleague would you like to be in the spotlight next?
I would like to nominate Jesse Bleij for the next "In the Spotlight". Jesse focuses on Supply Chain modeling. I am curious to hear more about his challenges and experiences.