Afbeelding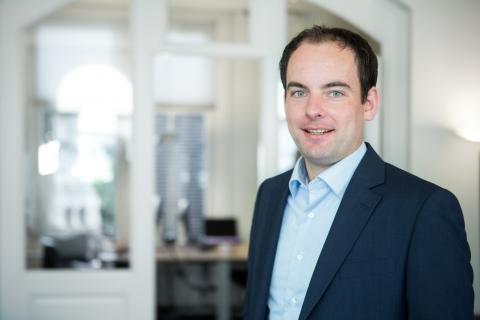 This time in "In the spotlight" colleague Hans van Roest
Who are you
My name is Hans van Roest and I work for almost 10 years at Districon. Within Districon I am working for the team Airports & Air Cargo. About 50% of the projects I've been involved in are outside the Netherlands, the other 50% are at or around Schiphol. This means that I am traveling on a regular basis and by doing so I get acquainted with different cultures. That in combination with all the opportunities and diversity in projects, makes Districon the right match for me. When I am not travelling I try to make a regular ride on my racing or mountainbike.  
My experiences
From my study Industrial Engineering in Groningen I have got a broad interest, which I can use within the area of Cargo Logistics. Projects in which I have participated are related to optimizing air cargo processes and the related IT processes, and detail design of logistics cargo facilities up to the level of (cargo) masterplanning of airports. 
One of the benefits of working in projects abroad is that I have been working very closely with my colleagues, with the clients and our business partners who we corporate with. In these projects we have built strong relationships with each other while working in short periods towards very practical results. Results that are ready for implementation within local specific situations. Each country and each client is different, which makes the work challenging and keeps me focussed.
Within the team Airports & Air Cargo we have developed our own tooling over the past years. One example is the Air Cargo Terminal Analyser, developed in Qlik software. Based on a standardized set of data elements we quickly gain insight in the cargo flowing through any cargo facility. This could consist of flows of all different types of cargo, for example: General Cargo, eCommerce, Pharma, Aircraft Engines (spares) etc. Having the insights from the Air Cargo Terminal Analyser, we are able to improve the logistic processes in an existing cargo facility, or design and plan a setup for a new facility. While continuing the development of these kinds of smart tools, I am sure we are ready to support our clients for the coming years!
Next in the spotlight
For the following 'In The Spotlight' I would like to invite Pieter Stoeltie. Pieter is already a couple of years one of the consultants of the Solutions team and I am sure he can tell a lot about his experiences. Pieter, the floor is yours!