Afbeelding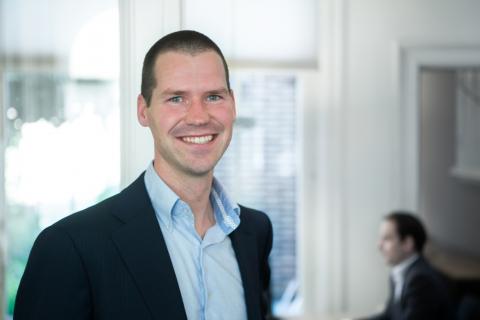 This time in ''In the spotlight'' colleague Erik Hoving. Erik is Senior Consultant within the Solutions team.
Who I am?
I have been working as a senior consultant at Districon since 2014. Most often I execute the role as project manager in our Solutions team. Besides that, I am often involved in network design projects. It's always tricky to express your own personality in a few words. To pick out two characteristics that tell most about me I would choose integrity and sportsmanship. Integrity I show by being loyal and reliable in all the roles that I have, both in personal and professional life.
Sportsmanship for me means pursuing goals by fair play. Without commitment, passion and hard work, personal and business goals will not be realized!
My Experience
Focus on enabling better decision making
In my knowledge area where modeling plays an important role, it is important to emphasize that a model/theory is a tool and not the answer itself. In our solutions projects we often have to deal with complex mathematical challenges. Software solutions can help supporting the decision. However, in 99 of the 100 cases it remains indispensable for a system user (e.g. planner) to manually make last changes. The main reason for this is that the practice is never fully understood in a model. Therefore, my focus is always to make better decisions possible.
Select customization above standard approach
Both in the consultancy projects and the solutions projects I have experienced the power of a proven approach. The most important value we deliver to our customers is created by tailoring are approach and our solutions. In the Solutions team, we use the flexible software AIMMS to do so. AIMMS allows us to quickly and flexibly realize the customer requests. Compared to standard software that needs to be adapted, the tailormade approach leads to faster and cheaper final solutions.
(Don't) begin with the end in mind
This apparent contradiction, in my opinion, is the essence of a successful project. Why do you have to start with the end mind? To establish goals. Without a goal you can play/work for years without ever scoring and winning. And why sometimes not with the end in mind? Often the design of a solution can be better determined gradually than completely in advance. I have witnessed quite often that projects have been designed in detail before kickoff, but after realizing exactly those specifications, the business is not happy at all with the result. Being able to balance the above paradox requires vision, mutual trust and flexibility of all stakeholders. Managing only on the high level goal to improve business allows for creativity to exceed expectations.
Which colleague do you nominate for the next spotlight?
Adhi Kassanna. Adhi is an expert in creating new insights for customers by building business intelligence solutions. I would therefore like to give Adhi the opportunity to share his passion in the next spotlight.