Afbeelding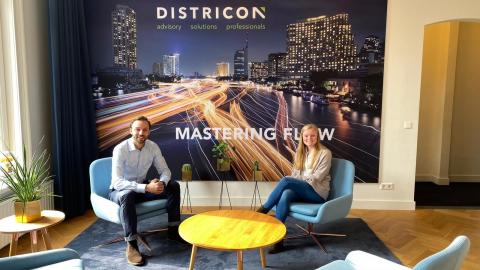 Today we welcome Jorjan de Wit and a familiar face, Iris Meesters, as our new colleagues.
 
Jorjan joins the Advisory Supply Chain Team. He recently graduated as master biomedical engineering (with bachelor mechanical engineering) at Delft University of Technology and has a broad background and interest in transport & logistics, lean processes and data analytics using video recognition.
 
Iris has found her way back to our Solutions team. She did her graduation internship at Districon in 2018 in the field of Artifical Intelligence and then joined our Solutions team. After a short stint elsewhere, she became part of the Solutions team again. Iris has an OR background, can model well in AIMMS and has also developed herself in the field of business intelligence.
 
A warm welcome to Jorjan and Iris!