Afbeelding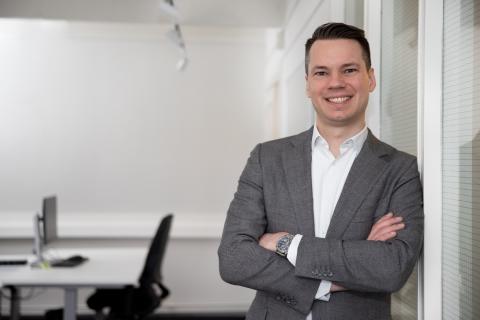 Colleague Henrik Goijer travels all over the world as a consultant within the air cargo team of Districon, but what makes this so interesting? Read it in this ''In the spotlight''.
The world is growing, more people can afford to buy more goods. Major air cargo main ports worldwide compete to capture this growth by developing networks, attract demand and developing world-class cargo handling ecosystems.
Who are you?
Thank you, Cristina, for passing the pen.
My name is Henrik Goijer, I've been working at Districon for 3 years and, as part of the air cargo team, I improve flows at air cargo main ports worldwide to capture growth.
I studied Transport & Supply Chain Management, as logistics was always a topic of discussion during dinner at home. After my masters I joined Connekt. As part of the Lean & Green program, I stimulated Dutch companies to reduce their logistics and personal mobility CO2-footprint. It was satisfying to be able to generate impact and contribute to a better world.
At Districon and with the projects we do, I feel the same satisfaction. Every day, we improve operations at airports and therewith the transportation of products to more people via better air supply chains. We do this by either improving the overall airport masterplan or cargo handling facilities, or developing air cargo communities.
My experiences
As an air cargo consultant, the world is your playground. Travelling is part of the job and makes a great aspect of the work. It is inspiring to see the 'kitchen' of companies and taste cultures in other countries. It gives you a much-needed sense of the company, something that not can be conveyed per conference call or data analysis. To emphasize this, I will sketch two examples.
Within projects, we analyze data to understand the context of a project. It allows the development of hypothesis and preparation of a visit. But, seeing the operation is just as much or maybe even more important than data analysis.A cargo terminal operator in South East Asia, with whom we maintain a long relationship, requested us to collaboratively develop an improvement roadmap. Prior to the visit, we learned that a part of the transfer freight missed its outbound flight. The data analysis made it clear that transfer freight was moved between import and export buildings. An improvement could be to merge the operations in a single building. However, during the visit, it became clear that outbound flights were missed because temporary storage was not fit for purpose.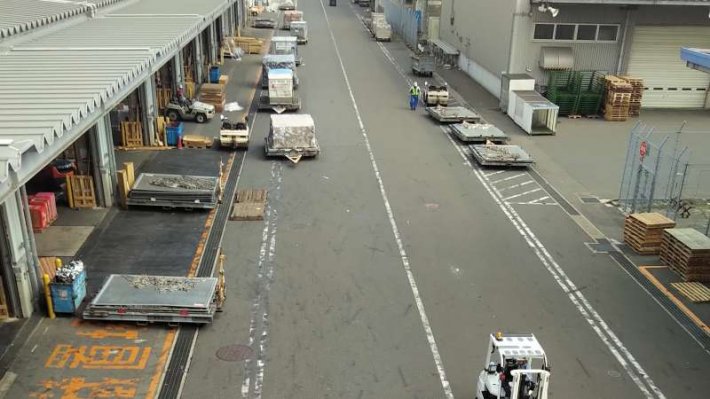 Visiting clients abroad allows tasting all kind of cultures. Culture is sometimes the very reason for the performance of an operation and in other cases, it gives a certain dynamic to the project itself. A project in East Asia brought us to a completely different culture than, for example, the South East Asian culture. A few things stood out.The cargo handling operations perform high, not due to mechanization, but due to the employees, who feel a great responsibility and strive to a high quality.The strict hierarchy within companies was another interesting aspect of the culture. The highest-ranking employee in the meeting talks the most, although this doesn't mean it will provide all the answers. More often than not, it is helpful to speak with younger employees when superiors have left the room. Finally, bonding with the client mostly took place in the evening during dinner and drinking, a tough part of the job! 
Vision for the future
A world on the move, and yet much to come. In the pursuit of growth, a lot of airports need to make sure their data utilization is up to par. Those utilizing data need to reset the bar and seize new opportunities.
To get up to par, airports and operators should utilize their data. Often, a lot of data is available but not turned into information. The air cargo supply chain can greatly benefit from these insights, as it allows for a better understanding of the operation and reveals improvement opportunities simply by comparing yesterday's performance to today's and seeking answers to what is different and why. One could think of productivity dashboards for cargo terminal operators or trade and traffic dashboards for airports.
A next step would be to utilize the data for decision making. A tool in AIMMS – optimization software - can calculate outcomes based on different scenarios. With these insights, one can make better decisions that include a broad range of parameters. An example: when manually planning the assignment of aircraft to parking places, only so much can be taken into account. For example, which parking place is free and which is nearby. Optimization tools can also take more complex parameters into account, such as which places lead to a minimal overall driving time of all operators serving the aircraft, the most profitable place given the service agreements, and even account for all aircraft that land in the next few hours. As airports become more and more constrained - a lot of activity at a relatively small area - there is a need to minimize and balance operational and capital costs by making optimal decisions based on data. 
Next in the spotlight
I would like to give the stage to my colleague, Sanne Aelfers. Sanne is part to the supply chain team, and support companies with their distribution challenges. Looking forward to her experiences and her light on the future of supply chains