Afbeelding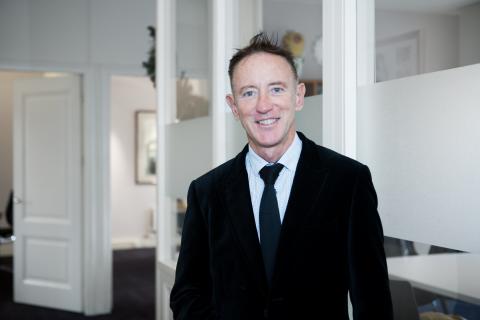 Who are you?
I am Frank Wade, and have worked with the Districon team and its key members since 1994. A bit short of 30 years!  I officially joined the company as Senior Associate Consultant in the Airports and Cargo practice in 2010. It is wonderful experience to work with a truly professional, dynamic and high-quality organization.  The red thread through all of this effort is the friendships that have formed and the tangible accomplishments achieved together.
My experiences
My three previous careers in direct investment and development of on-airport and related air logistics facilities, managing a global aviation consultancy and serving as a general management consultant combined very well in my role with Districon.  Through our co-operation and combined networks, we have served airports, industry and governments from Sao Paolo to Singapore and New York to Madrid to Johannesburg, not to forget a very special airport in Bergamo, Italy as well as the Netherlands Ministry of Infrastructure! 
Vision of the future
The future is actually NOW in the Netherlands. Districon and this nation are at the forefront of innovation.  Accelerating operating efficiencies, replacing fossil fuel with renewable energy and ensuring safe, secure and sustainable transport and working practices. These are the requirements of the future...and Districon's mantra.
Which colleague will be in the spotlight next?
The heart of Districon is healthy, steady and always beating. Irene Grave keeps her finger on the pulse and helps to ensure that the all the details and support flow masterfully.  Irene will be next In the Spotlight.