Afbeelding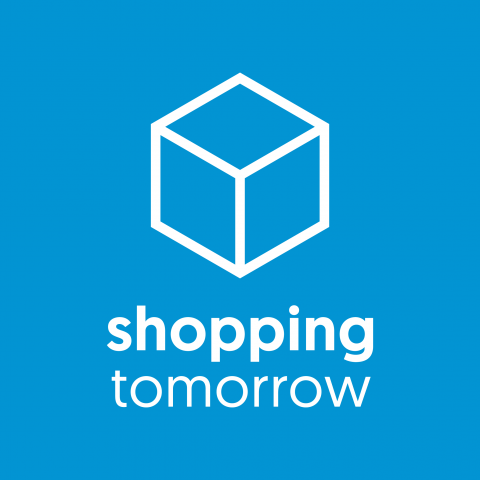 On Thursday October 14th, Shopping Tomorrow 2021 took place. A knowledge event for e-commerce with 1,200+ e-commerce professionals and over 40 inspiring knowledge sessions. Also from Remco de Zwart and Veerle Prieckaerts of Districon. They are happy to share their research results on international returns and the most important outcomes of this day.
On a yearly basis, Shopping Tomorrow launches, in cooperation with Thuiswinkel Waarborg, several studies in the field of e-commerce. Districon was asked to lead one of the research groups for 2021. Veerle and Remco were happy to seize this opportunity to contribute to the Dutch business community. Their research question: what can you, as an entrepreneur, expect in the area of international returns? Together with a team of experts in online shopping, they wrote the blue paper 'Optimizing cross border returns'. International returns are just a bit more complicated than returns from your own country.
Get more value out of your international return flow
Central to their research was the question of what you, as an entrepreneur, must take into account in international returns. How do consumers in the various European countries deal with returns? Do they want to have the package picked up at home or do they prefer to return it via a parcel locker? Is sustainability important to them or do they prefer to get their money back quickly?
The research focused on webshops in the Netherlands that deliver internationally, excluding flows through marketplaces such as Amazon and Bol.com. Are you an entrepreneur planning to expand within Europe? Then think carefully in advance about the design of the return process. This can make the difference between profitability and loss.
Good organization of your return process is key
What is involved in a well-organized international returns process? What does your returns journey look like? You cannot simply copy-paste this from the Netherlands to a foreign country. The expectations of international consumers are probably different. The process also takes longer and you have to deal with international carriers. And there are more uncertainties. The consumer wants his money back, for example, but you first want to know whether the product is not damaged. Another question is whether you should take the product back at all. Think, for example, of a plant or goods with an expiry date. What do you do with your returns? To a good cause, let the consumer keep it or destroy it?
Realise that you are trading internationally and dealing with laws and regulations of another country. In France, for example, a new rule on the destruction of remaining stock will come into force in 2022. And because of the Brexit, other rules apply to the UK as well.
What else can you do? Provide clarity on the return process to your international consumer in advance. That way, you create the right expectations for the lead time, choice options in the field of sustainability and the ease of return. Also approach the returns process as a commercial opportunity. Your customer may not have found a suitable pair of trousers, but you may have another model that does. And you may even have a matching top.
Read more about the smart organisation of your international returns in our bluepaper 'Optimising cross border returns'.
Take aways Shopping Tomorrow event
Veerle: "We enjoyed this first event since corona. Great to be able to meet our network in logistics again. All the attendees did, it was really buzzing. I am happy to share the highlights with you.
1. Gorillas shakes up the market with delivery within minutes. They have an exciting vision: delivering your weekly groceries. And very fast. A unique logistical concept with many small warehouses in the city. The delivery radius must be as small as possible. Challenging in this: locating in the centre can be costly and not always pleasant for the surrounding area.
2. Sustainable packaging lags behind. Despite a lot of attention for this subject, not much has improved. Webshops try to pack as little air as possible, but they do not really succeed in making it sustainable. This has been shown by a new survey. The enormous pressure caused by corona can be an explanation for this.
3. Consumer perception: plastic is not sustainable, cardboard is. But plastic is much easier to recycle. This is only possible to a limited extent with cardboard or paper. This unjustified perception stands in the way of sustainability. Webshops behave according to the consumer. If the consumer prefers cardboard to plastic packaging, the webshop adapts to this. So there is work to be done to improve the image of plastic.
Trends
Product as a Service (PAAS). Consumers are placing less and less value on ownership. After use, the product returns to the supplier and will then be delivered to a new user.
Consumers are increasingly aware of the impact of returns in e-commerce. They are willing to wait longer for an order if it is delivered in a more sustainable way. And in the future, the choice will be more often on the returns side: a quick return with a quick refund, or a sustainable return with a slightly longer refund.
More and more parties are helping webshops with their returns flow that cannot be immediately returned to stock. By giving the product a second life. Think of Refurbished. Or making new products from remaining stock and returns, as Retourmatras does for Ikea.
Stay informed
Read more about developments in the logistics process and sustainability in e-commerce via shoppingtomorrow.nl
Would you like to know more or spar about your issue in logistics? Then please contact Veerle Prieckaerts.